The FlashADC - Board
---
Schematics

The CDF Drift Chamber Signal Analyzer Board
I presented this work at the 12th IEEE-NPSS Real Time Conference 2001 June4-8, 2001, Valencia, Spain.
- copy of the paper: paper.pdf
- copy of presented slides: talk.pdf
- giving the talk: talking.jpg



The Flash ADC board design won the Mentor Graphics 2002 PCB Technology Lidership Award (Plaque_Picture.gif)
Picture of the Flash ADC board: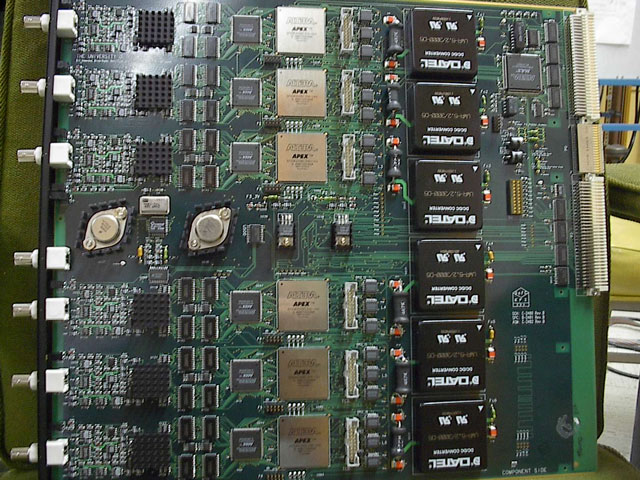 ---



For questions regarding this page contact Mircea Bogdan.

bogdan@impulse.uchicago.edu

Revised:12/12/02.